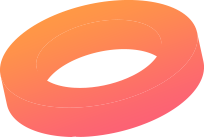 This website is very dear to our hearts, as it was our first personal project that really started out website development journey.
Having gone through many iterations since 2014, the latest design was developed to make all the content stand out and easy to view.
We wanted to give the website the same vibe as our popular instagram account, so all images and video pop once you view the website 🙂
Step 01
Gather all information
Through our online process, we will try to gather all the information possible about your project and business to see if we are a great fit to help you to not only achieve your goals, but to exceed them.
Step 02
Find Solution & Solve it
After collecting your information and discussing them with you. We will go to the drawing board and draft up the perfect solution to achieve your goal. If you accept our proposal, the magic begins!
Step 03
Finally Get the Result
While consisently working with you throughout the process to always make sure we are on the same page together, we can guarantee we will deliver the final result that you will absolutely love and see the results you were looking for!
Interested in our Exclusive VIP Service?