What Will Your Social Media Marketing Look Like in 2022?
What Will Your Social Media Marketing Look Like in 2022?
If you're looking to keep your brand up-to-date, you have to start thinking about the present and what your brand will look like moving forward. In 2022, the world is very different from 10 years ago, and this change has many implications for businesses around the globe. While it's hard to predict exactly what will happen in the next 10 years, it's not impossible—and knowing what's coming can help you prepare your brand to thrive in 2022 and beyond.
How Companies Can Shift Their Strategy
Social media marketing is evolving at a rapid pace, but there are several key elements you'll need to keep on top of. First, Facebook isn't going anywhere; it remains one of the most popular social networks out there.
If you're not using Facebook as part of your strategy, think about how you can integrate it into your overall plan—and if you are using it, make sure that you know how to leverage it properly. It might be tempting to dive headfirst into Twitter or Instagram, but these two platforms have very different audiences and goals; you might want to focus on one of them instead of trying (and failing) to juggle both. These aren't just trends: they represent changes in how we communicate with each other, work with each other, and interact with brands. Take some time to look ahead now so that you won't get blindsided down the road.
Ask yourself: How will our business look in 2022? What kinds of roles will social media play then? If your business doesn't incorporate social media now, what would happen if it did?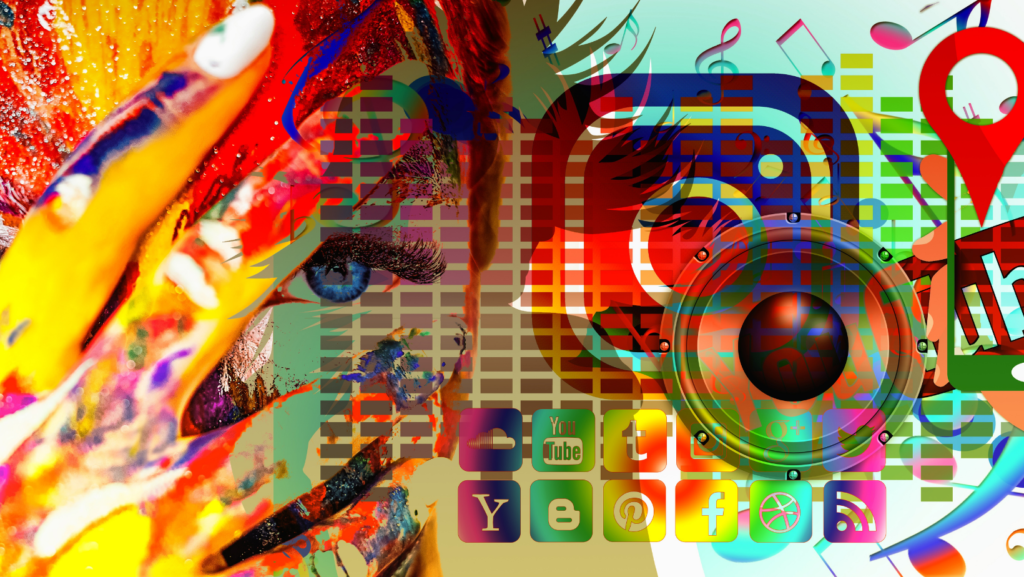 How Small Businesses Can Use SMM
Social media marketing is a powerful way to reach and engage audiences. Over 90% of consumers use social media for entertainment purposes, making it an excellent channel for businesses to reach customers, particularly millennials. According to Smart Insights, 69% of small businesses plan on using social media as part of their marketing strategy. SMM can be used across all platforms including Twitter, Facebook, Instagram, and Pinterest in order to drive traffic to your website or landing page.
By creating interesting and shareable content, companies can position themselves as thought leaders within their niche. If you're not currently using social media marketing (SMM), these statistics are compelling reasons why you should get started!
How SMM Has Evolved Over the Years
Social media marketing has undergone a lot of changes over time. In fact, social media's evolution (and its broader impact on digital marketing) has been so rapid and profound that some companies have had to revamp their strategies to keep up with it.
Here's how social media marketing has evolved over time—and how it will continue to evolve in years to come. We'll take a look at Facebook first, then we'll move on to social media marketing more broadly. (By the way: we focus primarily on Facebook here because it is by far the most used platform for businesses.)
2001-2004: The Early Days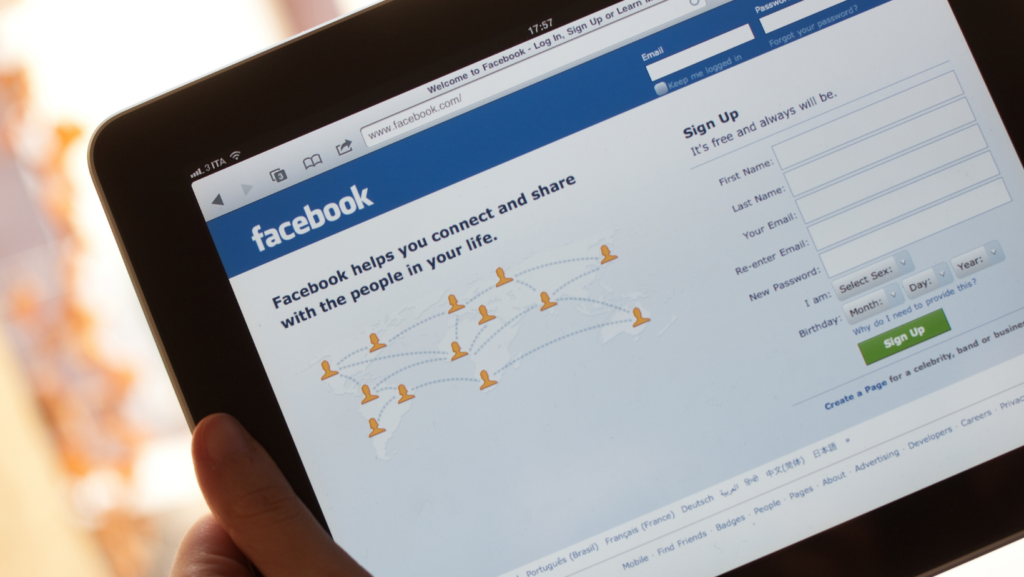 If you were around in 2001 when Facebook was founded, you probably remember what life was like before social media existed. It was a simpler time! But things changed quickly; six years later, Facebook launched publicly, and business pages started popping up online as brands sought out ways to engage consumers through social channels. These early days were all about getting likes on brand pages—there weren't any other KPIs or metrics associated with SMM yet. When something was posted on a brand page, fans simply liked it or commented on it if they thought it was funny/useful/interesting. This created an organic sense of community between consumers and marketers—but there wasn't much room for actual engagement between brands and their fans at that point.
2005-2009: The Rise of Social Media Marketing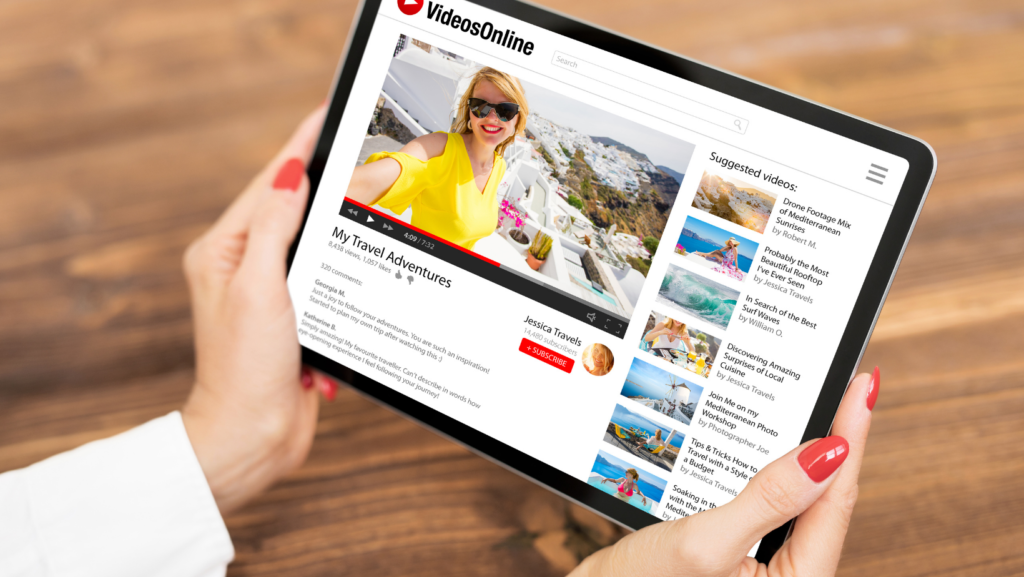 Once social media began to catch on, businesses immediately saw how useful it could be for marketing purposes. Around 2005, YouTube launched and was quickly recognized as a great venue for video content. As people became more engrossed in social media, text messages also came into play during these years—which meant more opportunities for businesses to interact directly with their audiences. As SMM continued to grow, brands realized that being social didn't just mean having a presence on platforms like Facebook and Twitter; it also meant having a cohesive presence across multiple platforms so that followers would know exactly where they could find updates from brands.
2010-2014: Integration
Integration led to competition among brands during these years. No longer did social media marketing exist in silos within larger marketing campaigns; now everything needed to work together seamlessly in order to deliver high ROI. Due to new developments—like social listening, which helped brands respond quickly to customer issues—SMM underwent dramatic shifts in function, purpose, and audience reach. Brands began using social listening tools such as Hootsuite Insights and Sprout Social Analytics Suite to track everything from post engagements (likes, comments) to follower behaviors on social sites like Facebook. All of these tools fed information to social CRMs, which served as centralized repositories for all of a company's contacts, conversations, and interactions. With all of that data in one place, it was easy for brands to better understand and react to customers on social media.
2015+: Artificial Intelligence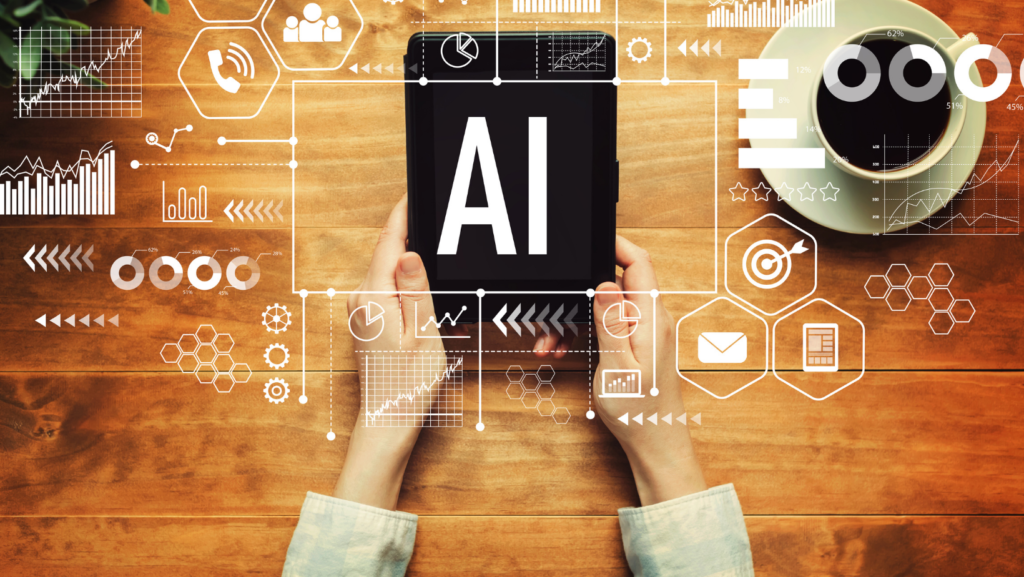 For years, people have fantasized about a future in which robots do our jobs for us—human labor is reduced to almost nothing. And artificial intelligence is coming closer to making that possible every day. Expecting robots to handle all of your social media marketing tasks in 2022 is a bit ambitious, but AI technology will play a big role in SMM over the next decade.
Top 4 Emerging Trends
Developing a social media marketing plan today involves factoring in changing consumer habits and paying close attention to trends that will impact our strategies, particularly regarding emerging technologies.
Four of those on my radar for their potential impacts on social media marketing are virtual reality (VR), artificial intelligence (AI), smart speakers, and mobile messaging. These are far from being household names now, but I think they will be soon.
1: Virtual Reality and Metaverse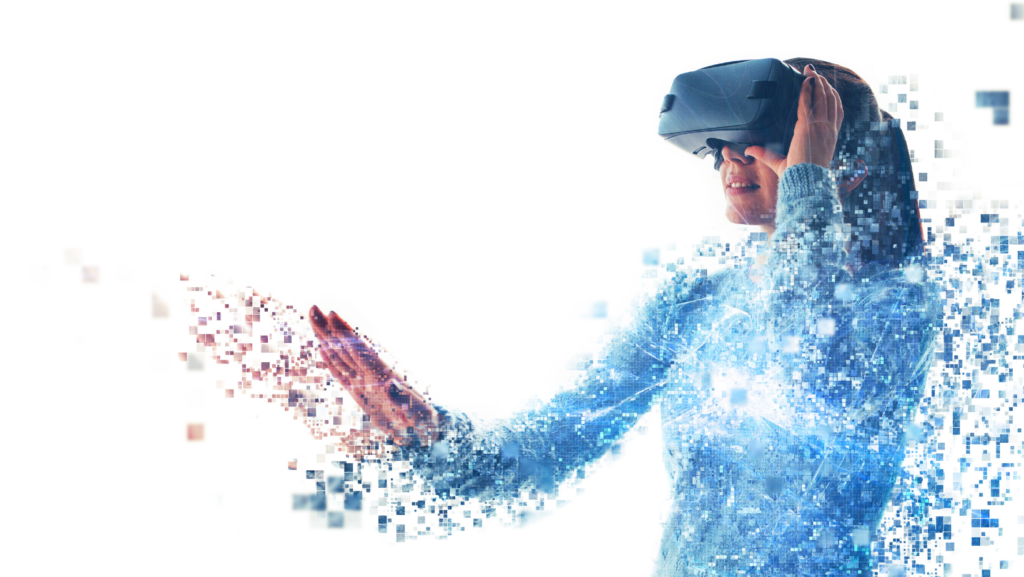 Metaverse is a term coined by science fiction writer Neal Stephenson. The word combines metaphor with universe, evoking a universe where everything you can imagine is real — or at least real enough to touch and experience. Our perceptions are no longer limited to what we experience through our physical senses. Instead, we spend time online interacting with ideas, building an increasingly digital identity over time. In fact, we're starting to create metaverses for ourselves: curated networks of information that reflect each of us individually. Think about how your Facebook profile reflects you as a person: what pictures do you post? What articles do you like? Who are your friends, really? In essence, Facebook creates space for personalized perception among your family and friends—but also for any business that wants it. That said, thanks to recent innovations in AI and VR technology, many believe that future metaverses will go far beyond mere personalization. Imagine being able to step into Facebook or LinkedIn; instead of viewing things from inside yourself—what you read, who you know—you step outside yourself for new perspectives on your life and network.
2: Why we need  Messenger bots now: Consumers love chatbots.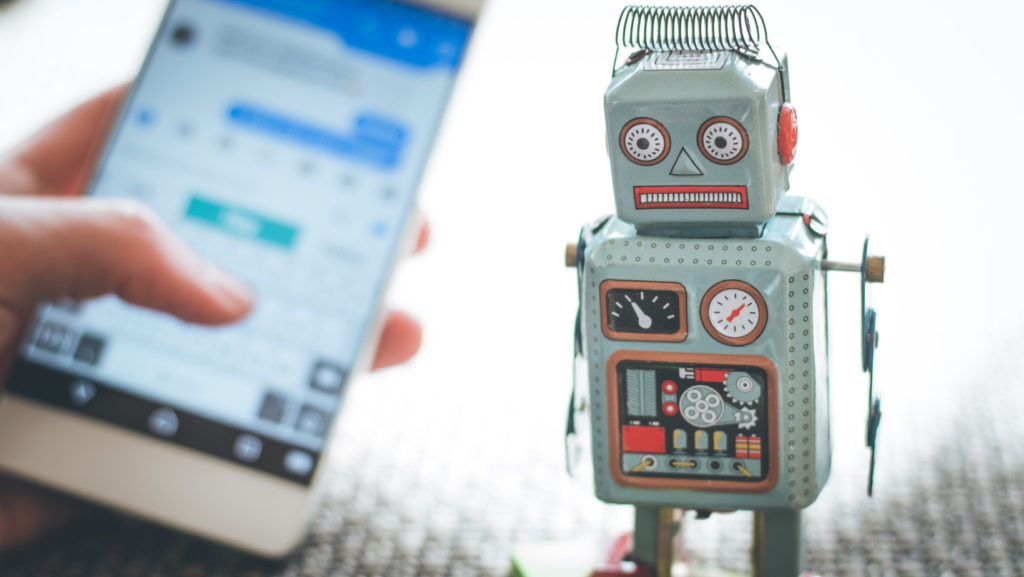 In fact, 56% of online customers prefer interacting with brands via text message instead of using more traditional forms like email or phone calls, according to Forbes. Facebook Messenger and WhatsApp have more than 1 billion users, putting them at an advantage when compared with rival messaging apps like Snapchat and Kik. As people become increasingly accustomed to chatting with businesses through messaging apps, companies need to adapt. The best way is by adopting Facebook's recently launched bot platform.
How messaging apps are transforming retail brands' customer service efforts: It's no longer a question if companies should use a chatbot or not—it's about which one and when. Messaging app users already outnumber Facebook, Instagram, and Twitter users combined at 2 billion total, according to Pew Research Center. That number is only expected to grow as more people add messaging apps such as Apple Messages and WhatsApp to their phones.
3: How AI will reshape your brand strategy: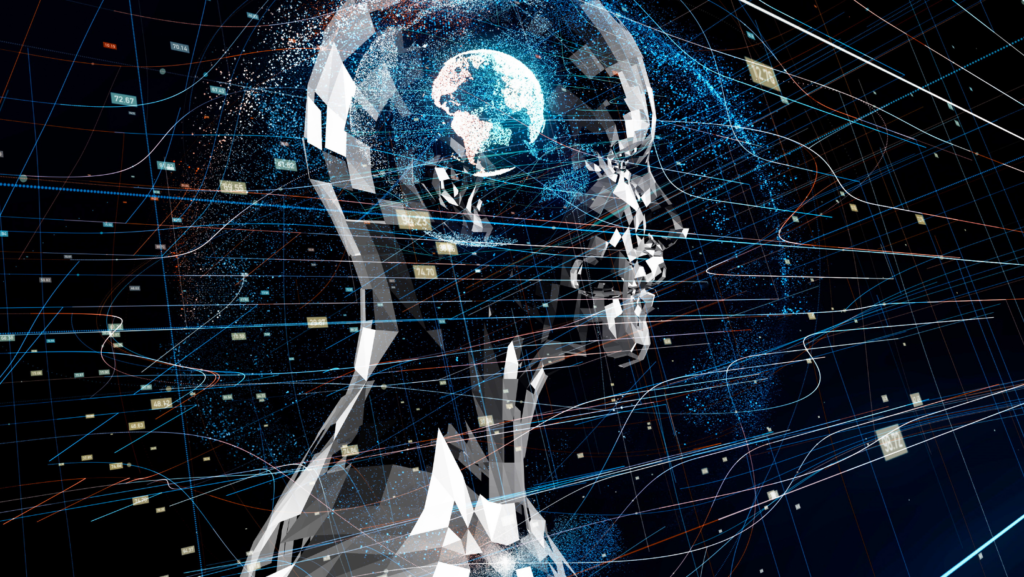 Artificial intelligence isn't just a buzzword—the technology is steadily becoming integrated into daily life as consumers make use of virtual assistants like Apple Siri and Amazon Alexa. You may not see it yet, but enterprise artificial intelligence will disrupt social media marketing within five years.
4: The smart speaker market is just getting started, but it's growing rapidly.
We recently reported that there are more than 8 million Americans already using these devices, according to NPR and Edison Research. The reason for their popularity is simple: It makes sense to ask a question instead of searching through your phone or typing out a text message. In fact, 40% of U.S. consumers say they have used voice search at least once per day (Edison Research). So what does it mean for your business if people can easily talk to technology like Amazon Echo and Google Home? Brands need to start creating content specifically designed for voice search. Right now, most brands don't have any kind of voice search strategy — so you can capitalize on being one of the first to implement one!
Bonus:
The Rise of Social Media Management Platforms: On average, marketers spend nearly 17 hours per week managing social media profiles — but that doesn't have to be your reality. Social media management platforms help you keep track of multiple accounts without sacrificing time on content creation and engagement efforts. Measuring social ROI can be challenging—but not impossible: Measuring social media ROI is no easy feat. Between boosting engagement organically and worrying about paid ads, it can be hard to tell what's working for your brand.
Our Local Business Toolkit provides both a Social Media Marketing Tool to create a social calendar among multiple platforms and track your engagement. Through it's integrated apps, you can schedule social posts for multiple accounts on Facebook, Instagram, and Twitter at once.
You can also check back for real-time statistics about each post you make as well as monitor which followers are actually engaging with your content. It also allows for creating a digital calendar among all platforms which is extremely helpful if you want to write two or three articles ahead of time that will be shared through different networks at specific times throughout your week!
Try out our Local Business Toolkit Today!